The Lowdown
Put simply, CAMP3 is a snowboard club.
We're a New Zealand registered non-profit society, running rider development camps for adults from all over the world who get stoked on snowboarding. We run various levels of camp, from all-mountain freestyle camps at Cardrona and freeride camps at Treble Cone, through to backcountry powder camps in Japan and France. All camps have a **star rating system that defines both the riding level and terrain.
CAMP3 Snowboarding also facilitate high-end instructor training, with Level Three specific programmes for instructors from any English-speaking system.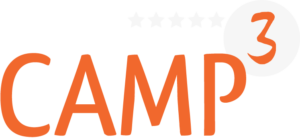 The Membership Crew
Everyone is a passionate snowboarder.
CAMP3 members are seasoned snowboarders, many with instructor qualifications themselves. All members must be over 18 (most members are in the 20-40 range), have had at least 30 days on a snowboard and must be stoked on progressing their riding.
Every snowboarder who joins our camps MUST join as a member of the club first. You can sign up below for FREE and we include the $45 annual membership fee when you register for your first camp (more on that here).
The Coaches
All CAMP3s are run by super-experienced, highly-certified coaches, frothing to help you improve and get the most out of your all-mountain shred time, from park and pipe to freeriding and carving.
To become a CAMP3 Coach you must be a minimum of SBINZ Level Three with proven coaching experience.
Check out the full calendar of scheduled NZ camps and piece together a full season of training...
CAMP3 Calendar - Scheduled Events
The Star Rating System
All snowboard riding camps (excluding Level Three Instructor Training) have a star rating system. This indicates both the riding level and what is included in a camp.
How does the star rating system work?
Generally speaking...
3*** camps are aimed at intermediate to advanced riders, with 4 days of coaching out of 5, and focused on all-mountain riding.
4**** camps are aimed at advanced riders, with 4 days coaching out of 5, plus an off-snow analysis or trampoline session, and are specific to a terrain or skill such as spins or banked slaloms.
5***** camps are the international events where you stay with the coaches, all together in a lodge, in an epic location in Japan or Europe. These camps typically run 5 days out of 6, with 7 nights of accommodation, however some may be longer. They are aimed towards advanced riders, however many of our international camps have an intermediate level group too.
If you're a member of CAMP3 already, then you're in the right place. Login below!
If you're not a member already, use the "sign me up" button below (there's no cost until you actually join a camp).