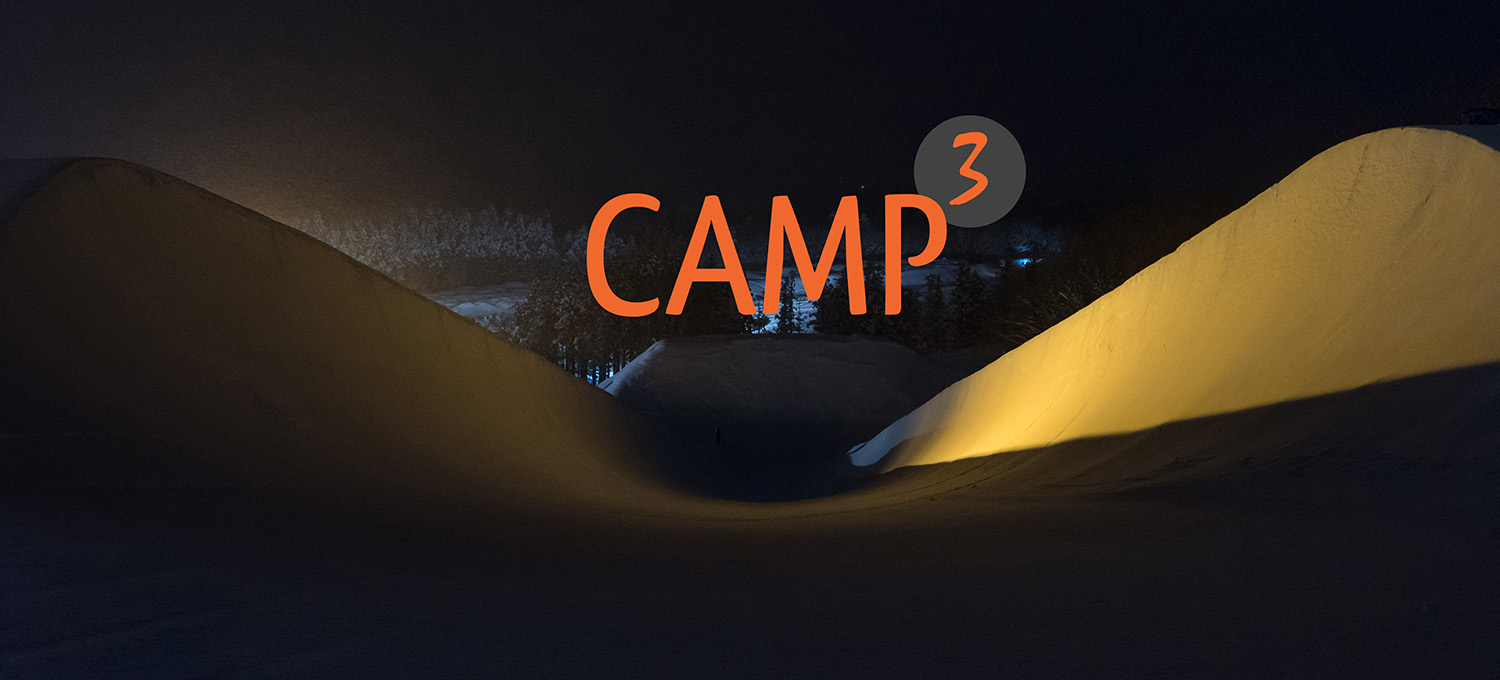 An international, non-profit snowboard club, facilitating rider development camps for qualified snowboard instructors. CAMP3 is here to help progress your all-mountain riding, from park and pipe to freeriding and carving.
CAMP3 is not marketed externally! It is a word-of-mouth organisation, through like-minded riders sharing their experiences.
If you're a member of CAMP3 already, then you're in the right place. Login here!
Alternatively, connect with us using the CAMP3 Snowboarding Facebook Group or WeChat. CAMP3 is a self-moderating community, meaning you need to be invited by a current member. They will get you started with a link to signup as a member of CAMP3.